At Konkle, we treat our Niagara customers like family. Stay comfortable this winter with Worry-Free Heating. Get a high quality, energy-efficient furnace, veteran installers, and an iron-clad warranty, all at a fair price.
---

Furnace Maintenance
Worry-Free Heating with a Furnace Inspection and Cleaning.
Not sure if you need this service? Click the pic for information.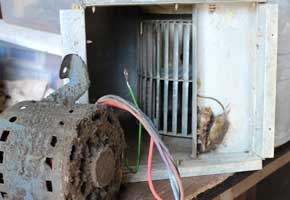 Fireplace Service & Cleaning
Gas fireplace installation and service available. Fall cleaning and inspections are recommended yearly or every other year to ensure safe operation.
Home Furnace Efficiency Ratings
Furnaces are rated  by their Annual Fuel Utilization Efficiency (AFUE) which is a standardized thermal efficiency measure of combustion equipment like furnaces, boilers, and water heaters. The AFUE rating of a furnace attempts to represent the actual, season-long, average efficiency of the furnace and tells you how well the furnace converts fuel into heat.
For example, a 90% AFUE for a gas furnace means it outputs 90 BTUs of useful heating for every 100 BTUs of natural gas input . A higher AFUE means higher efficiency.
Average furnaces typically have ratings about 78% – whereas high efficiency furnaces must have a rating of 90% or more.
How You Save Money
While a high efficiency furnace may be more expensive initially, it will save you money in the long run by reducing the amount of power or fuel used.
Your savings will show up immediately in your regular fuel bill.
---
High Efficiency Furnace FAQs
What makes a furnace 'efficient'?
All new furnaces must meet the 90% AFUE rating. Here are the two ways it happens:
Second Combustion Chamber  In a high efficiency furnace, there is a second chamber that collects any gas fume runoff that would usually just escape out of the flue, where it condenses it into a liquid and repeats the burning process to generate heat.
Second Set of Heat Exchanger Coils or Tubes  This takes the pressure off the first heat exchanger. The two exchangers run evenly with less energy, while creating more heat.
I want to upgrade... what are my options?
Low and mid-efficiency furnaces are no longer manufactured for sale to the Canadian market. What that means is, if you are upgrading to a new furnace, it will be high efficiency.
Are there government rebates?
As of April 1, 2019 the government has cancelled the current rebate program. We will update you when new incentives are offered.
Why do other companies advertise cheaper prices?
Many advertised prices don't include all the necessary components required. As well, some companies require customers to sign an annual maintenance contract to off-set the low initial fee. Also beware of low quality, overseas equipment that may only last a few years and have expensive replacement parts.
Can you help me with financing?
Yes. Our financing offers flexible, low monthly payment plans that can be paid off at anytime without penalty. 
What are the important components of a furnace?
Most furnaces are made up of 5 components:
Combustion Chamber  The enclosed space inside your furnace where fuel (gas if you have a gas furnace) and any residual exhaust fumes are burned.
Burners  Where the fuel and air are combined to create heat.
Heat Exchanger  Metal tubes or coils inside a furnace which are heated by the burners and which remain hot as long as the furnace is on and running.
Blower  A type of fan that blows and circulates the heat around your home.
Flue  The flue in a furnace moves or ventilates any harmful fumes to the outside, away from your home.
How long does it take to install a furnace?
Typically, furnace installation takes about 6-8 hours.
Are there different sizes furnaces for different sized homes?
Yes. Konkle will run a calculation for each home to determine ideal sizing. This calculation considers the age of the home, insulation value, leakage and square footage.
How often do I need a maintenance check?
Like changing the oil in your car, cleaning your equipment can prevent breakdowns and extend the life of the system. Manufacturers recommend this service yearly.
Do you offer after hours service?
Yes. The Konkle Team offers emergency service and has the capability and technicians to deliver. Emergency Contact »
How do I know Konkle is a reputable company?
HRAI is the National Association representing heating, ventilation, air conditioning and refrigeration. HRAI recommends individual contractors after they have passed a high level process including all Licensing, WSIB compliance, insurance requirements and have a clean consumer rating. Konkle is compliant.
Why should I choose Konkle over other companies?
Good question – and one we're happy to answer! Konkle has been offering quality products and services to Niagara homeowners for four decades. Our reputation is built on ensuring customer satisfaction. More Reasons »
Quality Brands You Can Trust
Konkle has a reputation in the Niagara Region for providing quality, high efficiency home furnaces from quality manufacturers you can trust.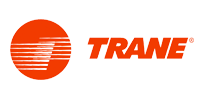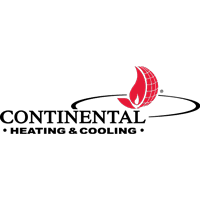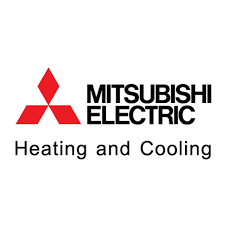 ---
Get A Quote You can Count On!
Complete the quick form below and we'll help you figure out the right solution for your home... and your budget. Prefer to call us?
Serving Niagara since 1981. Niagara area: Stoney Creek, Winona, Grimsby, Beamsville, Vineland, Fonthill, Welland, Wainfleet, Smithville, Campden, St. Catharines, St. Anns, Lincoln, West Lincoln, Thorold, Niagara-on-the-Lake, NOTL.
---
Recent Blog Posts on this Topic
Feb 8th, 2022
Is a regular Furnace Filter enough to clean the air?
Dec 28th, 2021
We tend to blame the 'constant kid-sniffles' on the school or daycare. Kids are sick and it may be our own home to blame. We're spending more time indoors and poor indoor air quality (IAQ) could be the problem.
Oct 5th, 2021
Frozen pipes can cause moderate to severe water damage.