Konkle Plumbing & Heating offers a wide range of plumbing for Niagara residents. From weak drips, toilets and pumps, to large renovations, water filtration and maintenance, we are experienced Plumbers.  
---
Whether you have a small drip or major renovation… Konkle can help.
Ask about drain clogs, water and sump pumps, drinking water filtration systems and kitchen/bathroom fixtures. Whatever your residential plumbing needs, the Konkle team has the experience and know-how to get the job done right.
Our Plumbing Services Include:
Plumbing Renovations
Walk-in Tubs & Bathroom Safety Accessories
Toilet Faucet & Fixture Repair & Replacement
Commercial Services
Device Install & Testing
Battery Sump Pump Backup
Sump Pumps
Ice maker & Dishwasher Installation
Drinking Water Filtration Systems
UV (Ultra Violet) Systems
RO (Reverse Osmosis) Systems
Cross-Connection Control Surveys
Backflow Device installation & testing
Constant Pressure Systems
Top Seller! Customers are saying Bidet Toilet Seats are worth the investment.

   
On a Septic System?
You need Bio Clean. When mixed with water Bio-Clean enzymes quickly start breaking down organic waste and buildup. Unrestricted by gravity, BioClean will spread through the entire tile bed (when used as instructed) devouring waste immediately. 100% safe. $49.95 with BIO-CLEAN!
---
FAQs
What should I do if I want to add another bathroom?
Your Kitchen or Bathroom renovation should be exciting, never scary. Take the first step by getting a free in home estimate. Our Senior Advisers have all the knowledge, expertise and contacts required, to make your plumbing renovation seamless.
What kind of Water Filtration system do I need?
This depends on your situation. Are you on town or city water? Or do you have a cistern, well or collect rain water. All types of water should be purified for protection against bacteria & viruses. Some water sources require more aggressive filtration than others. Call today for information and a free estimate on installing a water filtration system in your home. 905-563-4847. Ask about a Free YETI water bottle!
How can we prevent flooding while out of town?
If you have a sump pump, you should have an alarm and battery back-up installed (for power outages). There are also systems available that can monitor your home remotely through your computer, iphone or ipad (wifi required). 
I have no hot water! What should I do?
There are a few reasons for not having hot water. It is not recommended to attempt to fix water heater issues. If you're having problems with your hot water heater, » Contact Us
Do you offer after hours emergency service?
Yes. The Konkle Team offers emergency service and has the capability and technicians to deliver. Emergency Contact »
Why should I choose Konkle over other companies?
Good question – and one we're happy to answer! You are a person not a number, and we pride ourselves in keeping you in our Konkle Family. We believe in long term relationships, not short term sales. More Reasons »
Get a Quote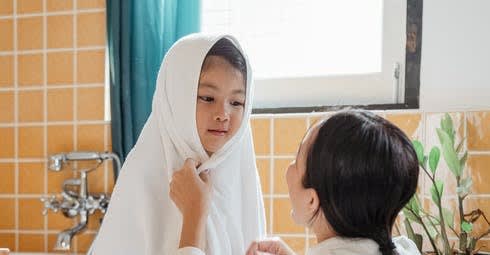 ---
Serving Niagara since 1981. Niagara area: Stoney Creek, Winona, Grimsby, Beamsville, Vineland, Jordan, Fonthill, Welland, Wainfleet, Smithville, Campden, St. Catharines, St. Anns, Lincoln, West Lincoln, Thorold, Niagara-on-the-Lake, NOTL.
---
Recent Blog Posts on this Topic
Oct 5th, 2022
Frozen pipes can cause moderate to severe water damage.
Sep 22nd, 2022
Bio-Clean is a safe and effective product for your drain, septic and sewer system.
Sep 14th, 2022
Well & Cistern Water can become contaminated. Testing should be done regularly.
Niagara Region Public Health has made it easy and FREE to test the water your family is consuming.
Depending on the le...