Konkle Plumbing and Heating provides full service, sales, installation and inspections for residential and commercial hot water tanks and tankless water heating units.
---

Hot Water Tanks & Heaters
At Konkle, we offer Premium Brands of Heaters and Tankless Units. Looking to purchase? Tank or Tankless? We can help.    
Get the Tank that's most efficient for you. We sell and service Natural Gas, Propane and Electric Tanks. 
Hot Water Tanks Options 
Do you know what type of water heater you have or need? If not, no problem. This guide will help you decide.

Natural Draft Water Heater - has a vent pipe on top that is directed up a chimney. Sometimes shared with the furnace. This is the most economic system.
Power Vent Water Heater - has a small (usually black) motor on top, with a vent pipe that is directed out an exterior wall. If there isn't a chimney available, or a chimney Liner is required, often the Power Vent unit will be the best option.
Direct Vent Water Heater - is used when conventional chimney venting is not available and an electrical source is not close by.
Combination Units - Also know as Combi units. These tanks can be used to heat more than one source. For example, residential hot water and infloor heat. 
Tankless Water Heaters
Tankless water heating systems don't store hot water. instead, they heat the water as it passes through a system of coils in the unit. While the up-front cost of a tankless water heating unit is higher, since tankless heaters only heat water as it's being used, this option is often more energy efficient & saves floor space.
Tankless water heaters must be serviced yearly to avoid build up on the coils. As the coils get constricted, the temperature slowly is reduced.
Maintenance
Maintaining your hot water heater is very important, but its often neglected. Quick maintenance won't cost much. Exchanging the anode rod every few years will help to  extend the life of your water heater.
FAQs
When does my water heater need to be serviced?
If you've had your hot water heater for some time, it may not be running as efficiently as it could be. Maintenance every few years will extend the life of your unit and keep it running efficiently, saving you money and avoiding down time.
You should have your water heater serviced when:
You notice discolouration in the water you're using (meaning there's rust building up inside your unit)
Your water heater starts taking longer to heat up, or does not heat up sufficiently
You hear rumbling or other unusual noises coming from your unit
You notice a leak near or under your heater
How much does a new water heater cost?
There are a variety of factors that contribute to the overall cost of your water heater. These include:
Type & Size of Tank: Determined by size of your home or business, number of users and space available.
Warranties & Service Plans: The Konkle team can help you find the water heating unit with the best warranty to suit your needs, and we offer competitive rates for maintenance services. » Get a Quote 
Rent or Buy: Depending on which option you choose, rates can be as low as $20-$50/month through your provider and upwards of $1500 purchased outright, depending on vent type and size. A quick call or email to our office will give you advise and an estimate.
What's the most common type/size of water heater?
Standard home with 4 users is likely a 50 gallon tank. 
What is the average life of a water heater?
8-10+ years, however you can expect much longer use with regular maintenance.
Where should the water heater temperature be set?
Some systems have a mixing valve installed (anti scald system). Others do not. If you're unsure about any aspect of your water heater, call for advice. 905-563-4847
Why should I choose Konkle over other companies?
Good question – we have believed in long term relationships since inception 1981. Our workmanship is guaranteed. Got a question? Call our office M-F 8pm-4pm or email anytime konkleplumbing@bellnet.ca  
Quality Brands You Can Trust
Konkle has a reputation in the Niagara Region for providing, installing and maintaining quality, high efficiency hot water tanks and tankless water heaters.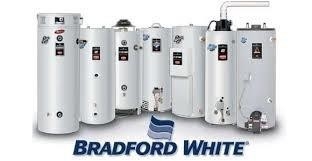 ---
Get A Quote You can Count On!
Complete the quick form below and we'll help you figure out the right solution for your home... and your budget. Prefer to call us?
Serving Niagara since 1981. Niagara area: Stoney Creek, Winona, Grimsby, Beamsville, Vineland, Jordan, Fonthill, Welland, Wainfleet, Smithville, Campden, St. Catharines, St. Anns, Lincoln, West Lincoln, Thorold, Niagara-on-the-Lake, NOTL.
---
Recent Blog Posts on this Topic
Apr 30th, 2021
Professional Hot Water Heater installation in Niagara