Geothermal systems offer premium quality, cost-effective, energy-efficient and renewable heating and cooling solutions for your home or business.
---
How does Geothermal Heating & Cooling Work?
Outdoor temperatures fluctuate with the changing seasons but underground temperatures don't change as dramatically, thanks to the insulating properties of the earth. Four to six feet below ground, temperatures remain relatively constant year-round.
A geothermal system, which typically consists of an indoor air handling unit and a buried system of pipes, called an earth loop, capitalize on these constant temperatures to provide 'free' energy.
Setup costs for geothermal heating and cooling systems are higher than for conventional systems, but the difference is returned in energy savings. Tax credits and incentives can reduce this time, if available.
Additionally, most geothermal heat pump systems are reasonably warranted by manufacturers, and their working life is estimated at 25 years for inside components and 50+ years for the ground loop.
---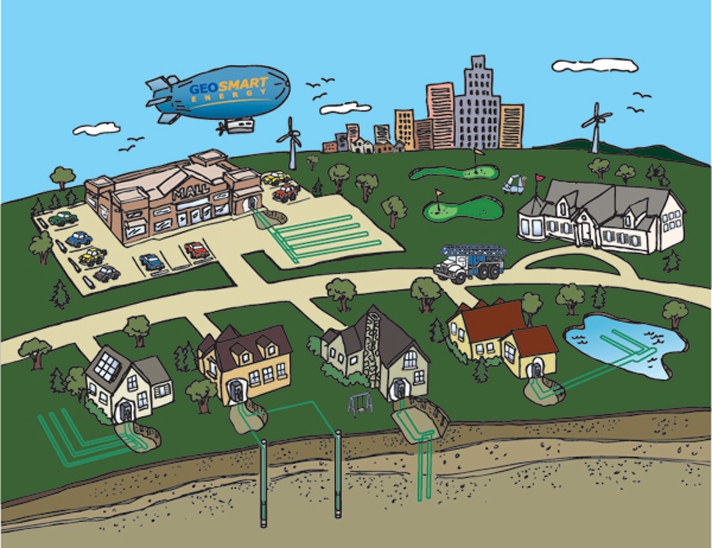 Serving: Stoney Creek to Niagara Falls - Beamsville, Vineland, Jordan, Lincoln, Grimsby, Smithville, Welland & Winona

 
Existing Geothermal System?
If you've moved to a property with a Geothermal System, be thankful you did!
Although it can be overwhelming at first, we'll make sure you're comfortable with your equipment.
Whether you have Geothermal for your home, farm, cottage or business – you can trust our Geo Adviser. We are highly trained in Maintaining these systems to reach their maximum efficiency and repairing or replacing parts and equipment. 
---
For All Things Geothermal...
Serving: Stoney Creek to Niagara Falls - Beamsville, Vineland, Jordan, Lincoln, West Lincoln, Grimsby, Smithville, Welland & Winona